Everyone can use Mixin 2:To be a Mixin-er Pro
Come and learn about the many talented developers and bots.
Foreword
This article is to help foreigners who don't know Chinese get started with the app Mixin Messenger quickly.
In order to avoid the boring technical explanation session, I deliberately changed the format to a sitcom dialogue, which I hope will be helpful to newbie.
---
> Location:
Bake n more café, Dubai
> Appearances:
M(22225): an ordinary Mixin user
A(Alice): Like new trendy technology, know some blockchain knowledge
B(Bob):Programmer
C(Cathy): Internet celebrity with many fans
D(David): Cryptocurrency Early Adopters, Gambling Master
E(Eve): Dessert store owner,Focus on security
I(Isaac): Network security expert, Environmentalists
J(Justin): Lawyer by profession
O(Oscar): Cryptocurrency Early Adopters,Laser Eye for BTC
V(Victor):Programmer
---
Metaverse Drama : Act II & III
Start of Act II
A(Alice) and M(22225) meet outside Bake n more café.
---
M(22225): Good afternoon.
A(Alice): You're finally here.
My friends and I have been talking about you and Mixin you talked about yesterday.
They want to consult you on many issues.
M: I will tell you everything I know.
By the way, where is Bob?
A:He was talking to the cashier at the front desk.
He finally knows the reason why you said this store was special yesterday.
M:So…You do find a lot of NB signs in the stores.
A: You didn't just mean the store sign, did you?
This store can actually pay with multiple digital assets.
The cash register reads "Powered by Mixin Messenger".
M: Maybe more such stores will appear in Dubai in the future.
A: I found other communities on Mixin last night by myself.
When I clicked on the bot icon, various options popped up in the background.
In the bottom left corner I see " find communities", and there are actually 9 of them.
I guess these are just part of the list, because there is no community that costs nearly $400 a year as you mentioned.
M: Indeed, the list of groups is only part of the public community.
A: Let's go into the store first and get to know my friends.
I'll make the introduction.
M: Thank you.
End of Act II
---
Start of Act III
A(Alice) and M(22225) go into Bake n more café.
---
A:Hi guys,M is coming. Your questions are about to be answered
M: Good afternoon everyone, it's a pleasure to be here.
B(Bob): Welcome!
I guess you'll have to answer a lot of questions!
M:I will try my best.
C( Cathy ): I`m Cathy, I want to learn to build and manage a community on Mixin, what should I do?
D( David ): I`m David.I just want to receive bitcoins for free, where can I find the entrance.
A: Ha, David is joking, ignore his questions.
He's been investing in cryptocurrencies for a long time and is probably the richest person in the room.
As for Cathy, she has a huge following on the YouTube, and she really needs to learn to manage her community.
M: There are currently three solutions for community management on Mixin, and there is indeed a portal for receiving free BTC.
However, before I answer your questions, I'd like to give a different introduction to Mixin.
I'm sure you all already know a bit about it, right?
B: I had briefly explained to everyone before you arrived.
Some people also went to the cashier to try to checkout with various cryptos and experienced Mixin lossless and fast transfer.
As you said, it is indeed NB.
M: Got it, I'll talk about it in a different way.
As we all know, first there was the Internet, then the web browser appeared, and eventually various Internet service companies grew into technology giants.
Similar to this, the Founding Team create and improve the Mixin Network.
You need tools to access the Mixin Network data.
You can use the web version with the browser plug-in named Fennec, or you can use the mobile app named Mixin(Mixin Messenger), JustChat, Links and so on, of which Mixin is the original version with the most full functionality.
Bots are small applications that can provide services, unlike the individual users, their ID numbers are ten digits, the first six are currently fixed at 700010.
The total number of bots is currently about a few thousand.
The official team has only exemplarily developed a small number of bots, while numerous great bots have been developed by third-party teams.
Now I will start to answer your questions.
I just said that there are three options for community management, which can be distinguished from the functions provided by the robot's backend.
The lecture training community style is like the Class bot 2093, where courses can be automatically archived for easy review.
For personal fan communities, the style is like CEO's paid community bot 0118, which not only releases personal news, and can set guests in the group members, but also has a separate interface for trading cryptos.
The company operates a community like MENA Group bot 4287, with a bulletin board in the background, and a sign in option, which allows you to accumulate energy points to a lucky draw with a chance to win BTC.
C: So I should choose the second option right?
What should I do?
M: Yes, the second one is easier for you to build your own fan community quickly.
Here's a tutorial.(https://docs.ohmy.xin/)
D: Inside the prize actually have DOGE, SHIB and AKITA, I like the dog family..
---
A: Remember that showcase for the party we talked about yesterday?
You said I could receive 127 kinds of coins in one minute, did it include BTC?
M: That can only be shown once.
Shall we have a live demo now?
A: Of course, what should I do?
M: First search and add ExinOne bot 1276, register, then select MORE in the home tab.
Find the LIGHTING option under the OTHER tab and click into it.
Here you will find most of the coins supported by the Mixin.
One-click lightup is available right at the bottom.
A: Wow, that's beautiful. It's programmer romance, isn't it?
D: The interface of this ExinOne bot 1276 looks like an exchange.
Does it offer pending orders for buying and selling?
M: Of course, the interface is very comprehensive and has more than just an exchange.
D: Can I add leverage to make futures trades?
You know, people love gambling.
M: There are no robots in Mixin that offer futures trading function yet, but there are robots that can achieve low leverage effect.
D: Which one?
M: That's one of Pando series bots, Rings bot 4159, which provides mortgage lending services.
D: I'll give it a try. How do you achieve the low leverage effect?
M: If you want to short EOS, you can borrow a part of EOS here and sell it, wait for the price to fall and buy it back in the market, the difference between this is the shorting profit.
D: Sounds like a viable idea.
I've found that the liquidity here is close to $100 million and supports many kinds of cryptos, except this pUSD which I've never heard of.
M: This is a stable coin launched within the Pando system.
You can mint pUSD at Leaf bot 3924 after pledging 150% of the value of the cryptos
Pando series bots can switch between each other at the top of the interface, without having to search for the bot's ID deliberately.
D: Is it stable enough?
As you know , the recent collapse of Luna's stablecoin UST made the whole market depressed for a while.
M: The pUSD is very stable.
It`s launched last April and has been running steadily for over a year.
D: When the market fluctuates drastically, it is difficult to maintain stability by the algorithm, how does it do it?
M:It's hard to say in one sentence, relying on the Mixin Network, minting, mortgage, auction, all processes are smooth.
D: Similar to Dai, a stable coin launched on ETH, right?
M: That's right.
The technology is all similar, and all the applications that can be implemented on ETH must be possible here as well.
The difference is that this is zero fee and realtime transactions here.
D: Did you just say all applications?
Is there a bot like uniswap on Mixin?
M: There are 4swap bot 3537, Exinswap bot 2352, and Mixswap bot 3767, especially the latter one connects to more trading pools and the effect is shocking.
D: Is there a bot that offer interest earned on deposits?
M: As you have seen, there are many types of cryptos supported for deposit on Rings bot 4159, and the interest rates are determined by market demand.
Pando series also has a Wave bot 4413, which offers a stable coin interest generation service.
D: Is there a bot that provide node hosting services for different coins?
M: Exinpool bot 1761 provides node hosting services for a dozen coins.
D: It sounds like Mixin's bots are ready to provide all kinds of trading services?
M: It's not just transactional services..
This article is posted on Writing bot 1459, where the author can set the article to be free to read, or actually set it to be paid mode.
The bot creates a new dividend model, where the author gets half of the revenue after subsequent readers pay, and early readers and the platform share the other half.
Of all the bots we've mentioned so far, this is the only one that doesn't involve trading.
So it's easy to get into other countries legally, and in fact gets a lot of good reviews on Links in Japan.
If you love writing, you can't miss it.
D: I'm not good at writing, but I've learned to draw.
NFT has been particularly hot since last year, is there a bot like OpenSea here?
M: Trident bot 4475 provides NFT creation and trading services.
The innovation that needs to be highlighted is the profit-sharing model.
Similar to writing bot 1459, early purchasers of NFT here receive a portion of the revenue share of the series .
When running a personal fan communities, administrators can issue NFTs and set them as credentials to access the community.
C: Can this type of NFT be traded as well?
M: Of course, the entry qualifications have been converted at the same time.
D:Awesome, but I'm still interested in futures trading.
Are there really no such bots here?
M: At least I don't know yet.
Maybe you would be interested in the Options bot 3915.
It was developed by a team with experience in options trading for retail investors.
D: Let me check.
The minimum transaction amount is 0.1BTC, which will lose many potential users.
M: Retail investors also need to learn about risk control.
People who do not have enough money should not trade in options.
D: People who do not understand the options trading process will not try to use it either.
M: For small attempts with a minimum of $50, you can go to the small options robot 4607 and request a team.
You can also start learning from TEST bot 4008, which is the same team that did the options simulation process.
Take SHIB to simulate BTC, CNB to simulate USDT, so the risk is low enough, right?
These coins are very cheap, you can ask me for them if you needed.
D: Thank you.
Sometimes I hate myself for gambling too much.
I actually lose a lot more than I make in futures trading.
If I could be a HODL, I wouldn't have so much trouble.
A: Oh come on, I want to have millionaire troubles too.
Maybe you need a safe to lock up your computer.
D: To be honest, I've really asked some banks about safe depository business.
M: You don't have to do this.
Why don't you try HODL bot 4160.
Just deposit coins in, set the time to take out, only when it expires can you take out.
D: I can't believe this service is available!
Will I get interest for depositing coins here?
M: You know, renting a safe in a bank and opening a deposit is not the same business.
D: Of course, banks should charge high fees for services like renting safes.
M: To encourage long-term holdings, HOHL does not charge for withdrawals according to the plan, and instead takes a lot off for early withdrawals and distributes it to other depositors.
You can try to set a plan for a few minutes to experience the service process.
---
E( Eve ): Sorry to interrupt, but is it safe to transfer cryptos to bots?
A: This is Eve, who runs a dessert store and is more concerned about safety.
M: Hello Eve, the cryptos are actually not transferred to the bot, but to a multi-signature account.
You can actually see the multi-signature parties' accounts in the interface where you transfer the cryptos, and the bot developer cannot transfer assets individually.
There are many bots handled in this way, and no security issues have been found so far.
E: Generally speaking, when security increases, efficiency decreases.
To confirm BTC secure payment, the whole process takes 10 minutes.
Mixin seems to solve this problem, but I still find it hard to pay with it.
M: Why?
Do you mean in the actual business payment process?
E: I mean, it's hard to develop the payment habit of customers.
As a store owner , even if I am willing to accept BTC, customers are willing to pay cryptocurrency but often hold other coins such as ETH or DOGE, so it is still impossible to complete the transaction.
I know the problem can be solved by first converting it with the SWAP tool, but with just one more step, customers get bored and choose to give up.
M: You're right, but it's not about the customer, it's about the product.
A good product should allow the user to use the product smoothly and not feel the technology at all.
We all use Google to search for questions, who cares what algorithms are behind it?
Anyway, Mixpay bot 4220 might be the solution to your problem.
E: How?
M: With this bot you can generate a QR code.
The customer swipes the code with his phone to pay the equivalent coin, which can be ETH or DOGE.
Your account receives BTC or USDT, depending on your settings.
E: Are the conversion fees high?
M: Since Mixin can transfer various coins with high concurrency and no loss, the conversion fees can be ignored.
E: Do customers need to install any software on their phones?
Maybe the final transaction process will be stuck here.
M: They can use an on-chain wallet app like imToken, or even support a browser wallet like MetaMask or a hardware wallet like Ledger.
In short, if a customer wants to pay cryptocurrency, he must have a wallet, and Mixpay supports almost all of them.
E: Is there any successful application case?
M: It's right here.This store is fine.
E: No wonder there are so many people talking at the cashier's desk, thanks for the answer.
M: You are welcome.
---
I( Isaac ): Where are mixin's servers located?
A This is Isaac, who is a network security expert , nvironmentalists.
M: Are you referring to the node servers?
They are distributed all over the world , and some are anonymous.
You can check the data using Data bot 3056.
Maintaining the Mixin Network does not require mining machines, so it is carbon positive.
I: I mean, is the network service stable?
Have extreme cases been considered?
M: I got it.
The CEO has said that it has started to gradually reduce its dependence on tech giants for the ultimate security.
The founding team will make their own dedicated servers in the future.
---
J(Justin): Is there an e-commerce service on mixin?
A: This is Justin, he is a lawyer by profession.
M:Of course, the official store bot 3274 has been developed, and I have bought clothes on it.
Shopping bot 1963 also supports personal registration to open a store.
J: If there is a contraband trading network like Silk Road, will the official team take action?
M: This hasn't happened yet, so I don't know.
I've seen CEO live many times, and my understanding is that the team will not endorse credit for any third party developer's bot.
J: Do you mean Mixin's CEO live online?
M: Yes, but there is no regular time for live.
Many other teams will do audio sharing in Mixin, and Live bot 1394 will post a preview in advance.
---
O( Oscar ):Your sharing is great, I've been waiting for you to say that ……
A: This is Oscar, an early cryptocurrency participant like David.
He's a nice guy, but he considers BTC as the only orthodoxy and likes to ask weird and tricky questions, so be careful.
M: Hi Oscar, what do you mean to say?
O: You should suggest people to buy the token XIN of this project.
M: I would never give investment advice.
O: Why not?
As a token for such a great project, isn't it worth investing in?
M: Anything I say does not constitute investment advice.
I just hope you can understand the features and various services of Mixin.
If you would like to recommend it to others, I would be very honored.
After all, the vast majority of the many Internet users who use Google don't own Google stock, but that doesn't stop Google from being a great company.
O: If we compare bots to Google, XIN is the equivalent of Google's stock, right?
M: Not accurate enough.
Google issued its own stock, while the bot developers on Mixin didn't issue their own token, which isn't technically hard to do.
The developers on Mixin are not the ones using blockchain as a hotspot to make money, they are really making products with their hearts.
So comparing bots to Google, Mixin is like the Internet, and XIN is like 13 root name server parts.
O: Thanks for your patience.
D: That's one of the more peaceful conversations I've ever seen - with Oscar, he's always like that.
O: No offense.
I believe that only BTC is worth investing in, other coins will eventually disappear.
D: I like BTC, but I love ETH even more, it has brought countless innovations.
M:I agree with you.
Transferring money losslessly and quickly is a great innovation, which adds positively to all other coins.
With Mixin you can send 1Satoshi BTC to someone, and the founding team developed the MVM technology to allow ETH contracts to be deployed quickly as well, without congestion due to soaring GAS fees.
With Mixin, BTC and ETH will be even greater.
D: Make them great again!
I like this slogan. by the way, what is MVM?
M:MVM is one of Mixin's key technologies.
---
B: I like to hear about technology, can you tell me more about it?
Wait a minute my friend, he's a real coder.
(turns to the far side) Victor, come here, it' s time for your interest.
M: Frankly, I've been avoiding talking about technical details because, well, I'm not a coder.
The limited knowledge comes from the CEO's chats in Chinese groups.
B:That must be a group with a lot of programming experts.
M:You got it wrong, Chinese group bot 1317 is a Mixin early seed user group, most of the people inside don't know code like me.
It was the first group bot on Mixin to demonstrate various group functions.
V(Victor): What are all those group functions?
M: It supports thousands of people to chat at the same time, supports red envelopes and rewards, supports member management and message management.
V: I like red envelopes, which are said to originate from Chinese folklore.
I want to join the group, but I don't know Chinese.
M: You guys like to talk about technology, why not join the Developers bot 4112, where you can experience all these features.
All members speak only English, and it's free to join the group.
V: OK, I will try to join this.
B: As a regular user, can you briefly talk about what you understand about Mixin's unique technology?
Just describe a sentence or two.
M: I will try my best.
There are four unique technologies, namely Mixin Network, TIP, MTG and MVM.
Mixin Network enables encrypted communication and instant handling of unlimited concurrent transfers.
TIP enables secure decentralized control of private keys using only six-bit passwords.
MTG enables multiple signature management of assets by multiple accounts.
MVM enables other blockchain technology developers to easily deploy their code on the Mixin network.
V: Can Mixin be considered a Layer 2 network?
M: I think Mixin is both Layer 2 of multiple Layer 1s, and can also interact with multiple Layer 1s for information.
It is also possible to create your own new chain using MTG.
You can go to see the developer documentation (https://developers.mixin.one/docs/), which is written in great detail by the founding team.
---
A: Let's talk about bots.
You've mentioned a lot today, some of which I don't remember.
Is there a robotics category navigation service like the mobile app store?
M: There is a Collection bot 1700 that has been embedded in the background of the English group 1502, you should find it.
A: I did find it, but the list is not complete.
Many of the interesting bots you just mentioned are not in there.
M: Try Fan bot 4354, you can classify them yourself
A: I didn't think there were actually game bots, you never mentioned that.
Is there a more complete list of bots?
M:I know a robot navigation site (https://mixin123.one/) that was made by enthusiastic user himself.
That's all I know.
A: Thanks, you made a good point.
If you sum up in one sentence, what exactly is the Mixin team trying to do?
M: That's a really hard one.
CEO has said that Mixin is doing the Internet of Privacy.
You know, individuals have no freedom without privacy and are vulnerable to big data and algorithms.
I said it yesterday and I'll say it again.
Encrypted communications can protect privacy, and encrypted assets can circulate quickly without loss.
These two features alone could be the basis for the future explosion of metaspace applications.
A: Thank you for sharing.
M: Thanks to all of you.
---
End of Act III
---
Postscript
Act I is here: click
There is a lot of information contained in the characters' awkward conversation.
Copyright waived, please feel free to redistribute.
---
Q&A
1 . Why do you call yourself M?
The article is most published in Reddit.
I registered the account is Mixin22225, so it has been used down.
2 . Why are the dialogue characters called ABCD ……
Initially learned from the BTC white paper.
The names of the characters transferred in the case are agreed upon
The two participants are called Alice and Bob
The third and fourth person is called Cathy and David, (or Carol and Dave)
Eve: the eavesdropper
Isaac: Internet service provider
Justin: the judiciary
Oscar: Opposite, meaning attacker
Pat/Victor: proving party/verifying party
Trent: Trusted third-party arbitration, or Trusted Arbitrator
Walter: Warden, in the agreement to protect Alice and Bob
Originally, they had a chance to appear in the show, but later the dialogue was cut because the technical part was too boring.
If there is a sequel, they may make an appearance.
The End
0
times bought,
1
times reward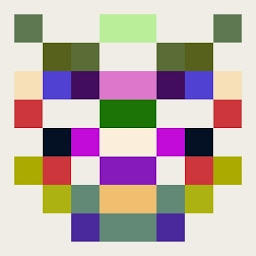 在写作机器人7000101549搜索标签"玩转mixin系列"和"直播",有更多精彩分享 Please call me M if you are not speak Chinese